12RU Network Rack Cabinet 19 Inch- 600mm deep with fans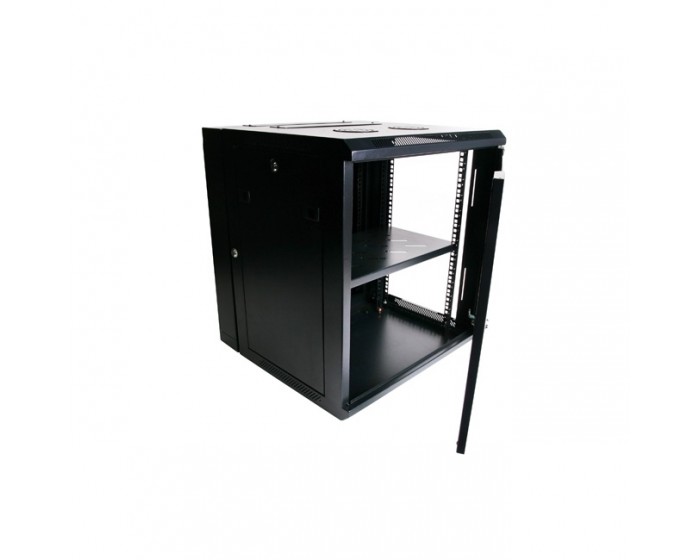 12RU Network Rack Cabinet 19 Inch- 600mm deep with fans
Features
Premium quality low cost

Australia wide sensitive freight delivery

Heavy duty frame work

Reversible front glass door

Toughened glass on front door
Revolving front and side locks
Vented front and sides for cooling
Provision for optional fan
Pre-punched holes for cabling
19" adjustable rails (front and back)
Black colour with clear front door
2 years warranty
Dimensions: 600(w) x 600(d) x 635(h)
Weight: 36 kgs
Contents
1 x 12RU Network Rack Cabinet
1 x Network Cabinet Shelf
1 x Power Rail (8 outlets)
1 x Bag of nuts and bolts
1 x Set of two fans
Application
Small Servers
DVR and Routers
Ethernet Patch Panels and Switches
Telephone Systems
Ethernet Network and Communications Equipment
Swing Gate
The Network Rack Cabinet swing gate enables a full 90 degree swing from the wall in any direction and provides easy access to power and cables at the back of the equipment.
Compatibility
Our Network Rack Cabinets are built around universal 19" standards, to deliver compatibility with both leading vendor equipment manufacturers as well as OEM brands.
Security
Our Network Rack Cabinets include a key lockable front door, rear doors and side panels.